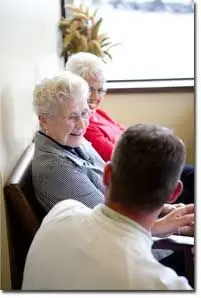 Our financial policies are established to provide you with the best service possible. We welcome your insurance and self-payment plans. Our goal is to make arrangements that are acceptable for all.
Patients without insurance
Payment is expected the day services are rendered. We accept cash, check, and credit card. There is a 3.75% non-cash payment fee for credit card payment. A 5% discount may apply if payment is made in full at the time of service using cash or check only.
Patients with insurance
We have a non-restricted dental practice, meaning we bill to all insurance companies except MEDICAID. Many of our patients have dental insurance, and we pride ourselves in helping them maximize their benefits. If your dental plan requires you to go to a contracted dentist, please contact us to inquire.
As a service to our patients we will bill and work with your insurance company to get you the most dental care that your plan will allow. As a rule, the deductible and your portion of the fee(s) will be collected at time of service. This helps us keep the costs of dental treatment under control. There is a 3.75% non-cash payment fee for credit card payments. Check and cash payments are accepted with no fee.
Our policy
We believe that important decisions about your dental care should be made by you and your dentist, not your insurance company. Once you have decided the course of treatment you want, we will submit your claim and help you maximize your insurance benefits. Insurance benefits vary greatly. We can only estimate your coverage in good faith, but cannot guarantee coverage due to the complexities of insurance contracts. Your insurance policy is a contract between you and your insurance company. As we work with hundreds of insurance companies it is difficult for us to monitor the coverage for each plan, but we will gladly prepare insurance forms for you. All charges are your responsibility and any outstanding balance after insurance processing should be paid within 30 days.
If you have questions about the above information, please contact our office. Our staff will be happy to assist you in any way we can.